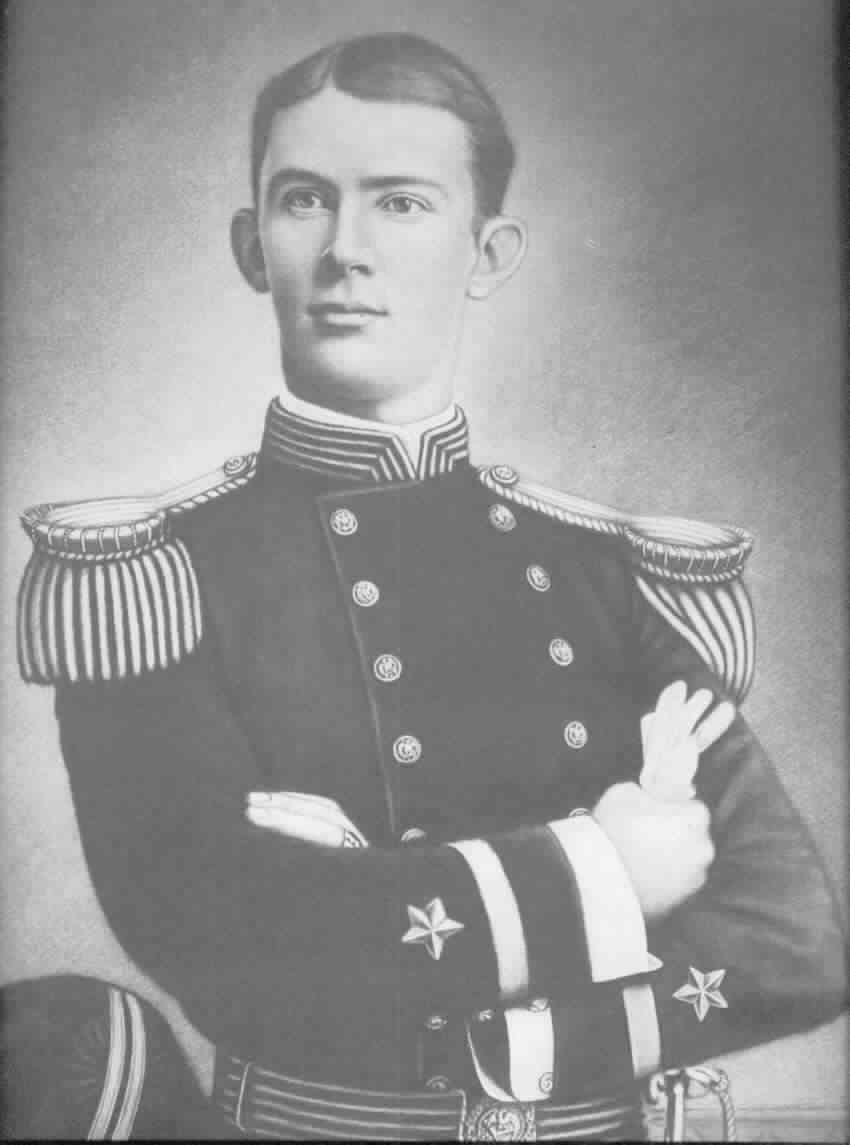 Ens. John R. Monaghan,
born 26 March 1873 in Chewelah, Wash.,
graduated from the Naval Academy in June 1895.
After service in Monadnock and Alert, he was killed in action with natives in Samoa, standing steadfastly by his wounded superior, Lieutenant Lonsdale, against a score of attackers 1 April 1899.